Welcome to How Weird Street Faire

The World Peace Through Technology Organization presents
The 16th annual How Weird Street Faire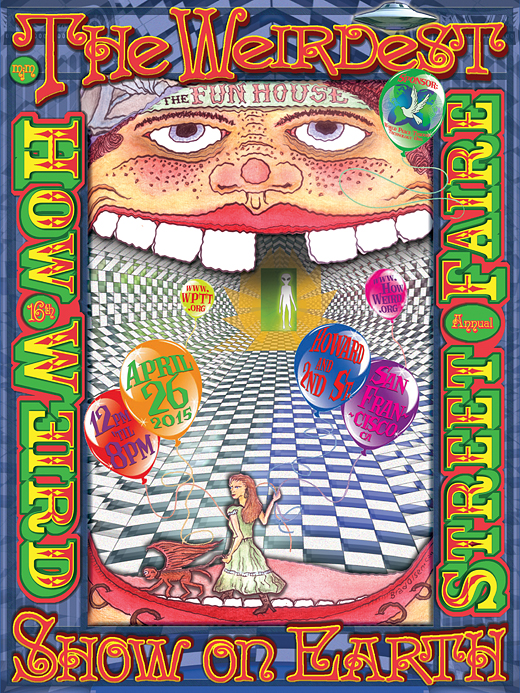 Experience the fun. Feel the magic. Be weird!
How Weird 2015
The Weirdest Show on Earth!
Sunday April 26, 2015 from Noon to 8pm
Howard & 2nd Streets, San Francisco, Earth
37°47'12.4″ N, 122°23'53.7″ W
  .
Much thanks to everyone who came out to the How Weird Street Faire!
Thanks to all the staff and volunteers, all the stages and DJs and bands and performers, all the vendors, all of the artists, all of the dancers, and everyone who participated in the Weirdest Show on Earth!
Here's a music video of How Weird 2015 from Microcosmic and Dimension7,
with lots of colorful scenes from the faire, starring you…
the dancers, the artists, the weird of San Francisco.
A celebration of peace unlike any other!
.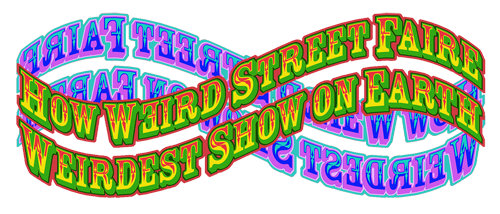 Featuring…

Ten dance music stages by Symbiosis, Enchanted Forest, Muti Music, Northern Nights, Underground Nomads, Hookahdome, Pulse SF, Party Babas, Red Marines, Temple Nightclub, SomaFM, Think You Can DJ Game Show, Mountain Lion Hi-Fi, Come-Unity, and friends.
CLICK HERE FOR A VERSION YOU CAN PRINT OUT

Expanded live and exhibited artwork and more interactive pieces
on both sides of Tehama Street off of 2nd Street this year!
Plus local arts and crafts vending!

A unique and designer shopping experience
with vendors from around the world and delicious food and drinks!
 CLICK HERE FOR A VERSION YOU CAN PRINT OUT
.
There are some changes to How Weird this year…
NEW ENTRANCES
There will be only two main entrances to the faire this year.
They are at Howard and 1st Streets, and at Mission and 2nd Streets.
There will be a separate entrance for people who get pre-sale Magic Stickers,
located at Howard and New Montgomery Streets.
CLICK HERE FOR A VERSION YOU CAN PRINT OUT
NEW MAGIC
The price of the Magic Sticker is $20 this year.
You can get it at the two main entrances to the faire.
The costs of the faire have continued going up, and it has become very expensive to produce an event in the middle of San Francisco. $20 is a great deal for a whole day of fun, a whole alley of art, and the equivalent of several music festivals happening simultaneously!
Plus you get all the Magic!
The Magic Sticker is your way to support the faire, and get something great back in return…
more magic than ever before! Your contributions keeps the faire going.
.

Marvel at the beautiful freaks in costume and be one yourself!
See the colorful curiosities and extraordinary strangeness!
Be filled with awe at the exotic performers of every type!
Browse the unique concessions and designer merchants!
Partake in delicious cuisine and fine beverages!
Use your Magic Sticker to enter a world of fun and adventure!
Stroll legendary Art Alley and be enchanted by its sensory delights!
Create dazzling artwork and be inspired by the extreme creativity!
You won't believe your own eyes!
Dance with amazing people from around the world!
Hear world renowned music on advanced sound technology!
Stop by the new Peace Technology Pavilion at the center intersection,
to chill and explore. Learn about peace and the faire at the Info Booth.
Be astounded by the arial performances, circus acts, marching bands,
and the chance to be the World's Weirdest Man and/or Woman.
     Behold the many communities that have come together to connect with you!
Witness the extreme diversity and appreciation of individual expression!
Be surprised at the similarities between us despite our tremendous differences!
Enjoy being in a place of peace and glorious demonstration of what is possible!
Check back for updated info!
.

Use #hwsf to talk about the How Weird Street Faire.
.
SIGN UP FOR THE HOW WEIRD MAILING LIST
Click on the button below to find out about How Weird news and events.
Inspiring peace through music, art, ideas,
connections, understanding, and raising consciousness.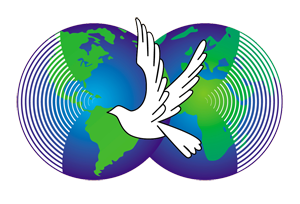 .