MAGIC STICKER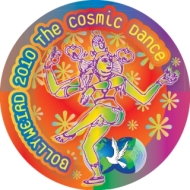 The MAGIC STICKER is your way to support the How Weird Street Faire and keep it going. And our way to give something back.
The faire has become very expensive to produce and relies on you to make it happen. At $10, the faire is an incredible deal. And you could end up saving many times that amount through discounts and specials.
Get the Magic Sticker at the How Weird Street Faire entrances.
.
BENEFITS INCLUDE:
$1 off all liquor drinks at the faire bars
$2 off How Weird @ Night (the official after parties)

Spin a magic wheel for prizes – Zipcar
Special magic gifts and activities – Yelp
Free prize with any purchase – Aya Papaya
Discounts on selected clothing – Griffin Wings
Free EL Wire badge necklace – Live Wire Neon
10% discount on 2 more more items – Opal Moon Designs
Buy 2 main items, get a free soda or water – SF BBQ
$20 off a one-hour massage – Simple Touch Theraputic Massage
Get a Faux Fur bracelet for free with purchase – Furr Play
Buy one item and  get one 1/2 off – Warrior Within Designs
10% off purchase of $100 or over – Miss Be
10% off purchase of $50 or more – Elephant Tails
10% off purchase of $40 or more – Lovebian Designs
10% off purchase of $40 or more – The Window Lady
Buy any 2 items and get 10% off – InVisions by Crystal Tara
10% off purchase of $50 or more – Felt Fashions
Buy one get one half off – Cobo Creations
10% off purchase of $75 or more – Spineret Boutique
$10 off any adult bear hoods – Foxy Monster
10% off two items or more – Kraken Whip
Buy 2 doubles get $1 off coconut water – AK Double Up
10% off purchase of $28 or more – Korrupt Label
Buy one class get one free – Tatseena's Good Vibrations
10% off 3 or more treasures – The Divine Gypsy
Buy 2 entrees and get a free drink – TomKat Food Truck
Half off of tarot reading – Ancient Tarot Readings
Free water with purchase of waffle and toppings – Golden Waffle
Free smile with any sweet crepe – Ultra Crepes