HOW WEIRD @ NIGHT
8pm to 2am – Sunday May 13, 2012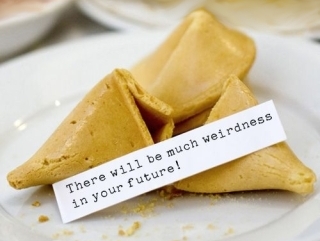 The fun doesn't stop when the faire ends, it just moves indoors to three very nice locations right at the faire site, and one a few blocks away. Beyond officially weird, How Weird @ Night is our main fundraiser for the faire to help keep it going. So stay out to support the faire, and have more fun.
This year's after party is at: Temple Nightclub, 111 Minna Gallery, Harlot, and Monarch. Each venue is only $10 each (or $2 off with the Magic Sticker).
The after parties are 21 and over with ID. Magic Stickers are only available at the gates during the faire.
So have a delicious dinner at the faire during the day. And remember, though it may be warm during the day, it will probably be a little cool and windy at night, so dress appropriately.
.
HOW WEIRD @ TEMPLE
How Weird and Temple present a Dubstep & Electro After Party
Temple Nightclub – 540 Howard Street, San Francisco
Upstairs
8:30 – 10:00  Paul Hemming
10:00 – 11:30  Lucas Med
11:00 – 12:30  David Gregory
12:30 – 2:00  Soulspin
Downstairs
8:00 – 9:30  Outersect
9:30 – 11:00  Stephan Jacobs
11:00 – 12:30  Zapper
12:30 – 2:00  Knowa Knowone
HOW WEIRD @ 111
Synchronize and Full Circle present a Psytrance After Party
111 Minna Gallery – 111 Minna Street, San Francisco
MegaDrop (live)
Sentient
Zul
Witchdokta
A Living Earth
HOW WEIRD @ HARLOT
Opel presents "You Can't Stop Weird"
Harlot – 46 Minna Street, San Francisco
8:00 – 9:30  DJ Hil
9:30 – 10:30   Filthy Phil
10:30 – 11:30  Icon
11:30 – 1:00  Hedflux
1:00 – ?:??  Syd
HOW WEIRD @ MONARCH
Pink Mammoth and SFHouseMusic present RELOAD: How Weird After Party
Monarch – 101 6th Street, San Francisco
Andrew Phelan
Dev E.
Derek Hena
Gravity
JDubYA
Moe Moe
Raw C
How Weird at Night, so weird it had to move indoors.
.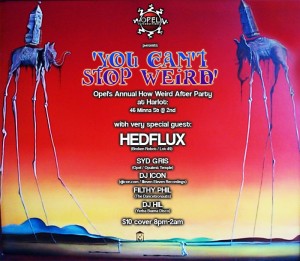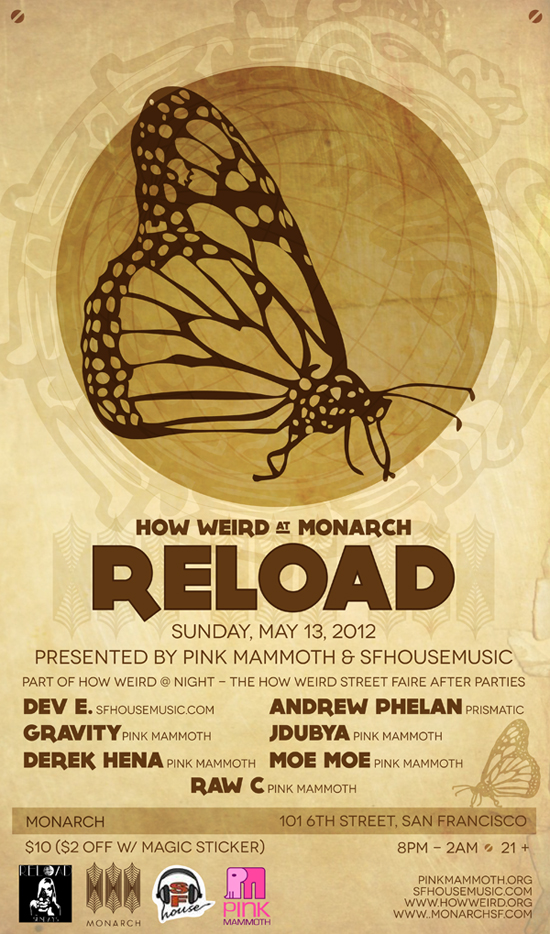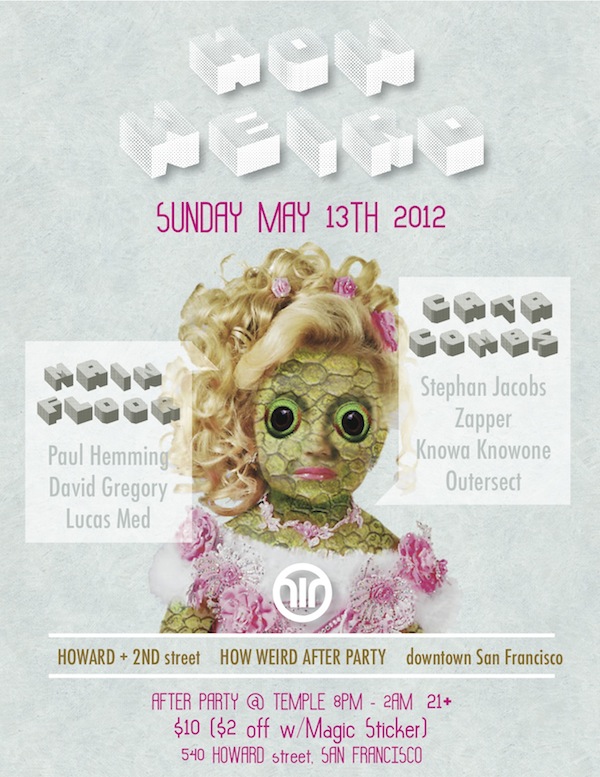 .