ABOUT HOW WEIRD
As 2012 unfolds,
let us gather to reflect on this significant time,
on all that was, and all that will be.

San Francisco's festival season begins on Sunday May 13th!
The 13th annual How Weird Street Faire will have 13 stages of world-class music and performances spread throughout 13 city blocks. This year's theme is Time, in honor of 2012. Come join thousands of people in colorful costumes, as we celebrate peace and the 13 moons we've all been waiting for. All ages are welcome. Costumes are highly encouraged.
New this year is a performance stage hosted by members of Vau de Vire Society, a Beat Box Poetry stage on Natoma Street, and an entire alley of live and exhibited art on Minna Street.
The How Weird Street Faire features vendors from around the world with unique and creative goods for sale. Come prepared to find some special clothing, jewelry, art, decorations, hula hoops, and much more throughout the faire. And there will be plenty of food and drinks. If you get a Magic Sticker, you can enjoy the many discounts and specials throughout the faire.
The How Weird Street Faire showcases many diverse genres of electronic music, including Live Electronica, Beatboxing, Dubstep, Electro, Breaks, Poetry, Trance, House, Techno, Drum & Bass, World Beat, Comedy, and too many sub-genres to name. Some of the world's top DJ's and musicians will be performing at the faire. There will be something for everyone.
This year features dance music stages by Symbiosis, Raindance, Sunset Music, Forward SF, Opel, Opulent Temple, Muti Music, Temple Nightclub, Groove Garden, Enchanted Forest, SWAG, Happy Camp, Red Marines, Pulse, Pink Mammoth, SF House, Nu Funk Boutique, Strategik, Want It, and more.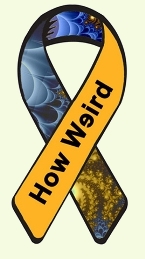 The How Weird Info Booth is a new multi-function attraction on 2nd Street, just south of the center intersection of Howard and 2nd, called Peace Pavilion 2012. It is part Info Booth, part Technology Pavilion, and part Peace Education Center. Peace Pavilion 2012 will showcase new technology, this year featuring cutting-edge software from BeatsMe that connects musicians and fans. The Metta Center for Nonviolence will be educating people on peace and nonviolence, hosting discussions and answering questions. There will also be a free solar-powered cell phone charging station. Plus all the answers to your faire questions, including maps and schedules and line-ups. Come by and get a free gift.
This year's faire occurs on Mothers Day, which has its origins as a peace event. So in honor of Mothers Day, moms of all ages get a free Magic Sticker when arriving with their kids.
There is a requested donation of $10 for the How Weird Street Faire. The full donation buys a Magic Sticker that is potentially worth many times that amount, with discounts at the faire bars and after parties, as well as many of the vendors. The Magic Sticker is how people can support the faire, while getting something back in return.
The faire takes place from Noon to 8pm. The main entrance is at Howard and New Montgomery Streets, where you'll find complimentary bike parking. It is only two blocks from the Montgomery BART station on Market Street, and near many MUNI lines. The faire's location, in the heart of the San Francisco SoMa district, is a short walk to Yerba Buena Gardens and the emerging museum district, as well as the Transbay Terminal and Caltrain Station.
There are no glass bottles or outside alchohol allowed at the faire this year. Large bags will be searched at the gates. This is a city policy.
At night, the faire moves indoors to three beautiful venues at the faire site: Temple Nightclub, 111 Minna Gallery, and Harlot. And at Monarch, only a few blocks away. How Weird @ Night is only $10 each at all four venues. The after parties are all 21 and over with ID.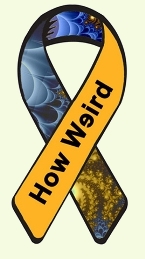 When the Dalai Lama was asked what the average person could do to help create world peace, he replied, "They can make festivals, bring people together."
The How Weird Street Faire uses music to bring many different kinds of people together and create a common bond. We have found that dancing knows no boundaries or political affiliation. Music, more than any other form of communication, is able to transcend differences between people. It is through music and art that peace is always possible.
This year a new project will be launched at the faire, called Code4Peace, which will serve as a global portal for the creation and distribution of peace software. It will showcase new tools and solutions, host discussions and collaborations, be a source of education, and connect relevant organizations. In addition, there will be a series of Code4Peace events, that will bring programmers and peace workers together to create practical and valuable tools that can be used by people around the world. Code4Peace aims to harness the power of technology to bring peace to this planet, and to its inhabitants.
The How Weird Street Faire is a project of, and fundraiser for, the local non-profit World Peace Through Technology Organization.