Magic Sticker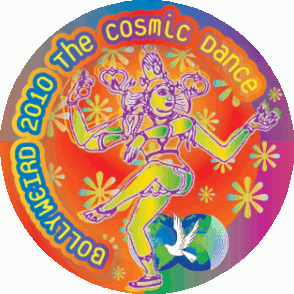 The MAGIC STICKER is your way to support the How Weird Street Faire and keep it going. And our way to give something back to you.
The faire has become very expensive to produce and relies on you to make it happen. At $10, the faire is an incredible deal. Wear a costume, and it's only $5. And you could end up saving many times that amount through discounts and specials.
BENEFITS INCLUDE:
$1 off all liquor drinks at the faire bars
$2 off How Weird @ Night (the official after parties)

2 free healing crystals with each purchase $35 & over – SageHealer
Magic Bin with $5 accessory goodies – Whoopkat
10% off four or more items – Adornments
15% off purchase over $50 – Elephant Tails
Free magic button with the purchase of a How Weird t-shirt or reusable water bottle – Ella Print
2 for 1 offer from discounted magic bin – Ethereal Elements
Free leather bracelet with purchase – Handmade'n Leather
One free goodie with each purchase – Coco Loco
15% off any purchase of $200 or more – Trunk
$1 discount on all books – Manic D Press
$25% off any purchase – Birdy Botanicals
10% off any purchase of $25 or more – Crossing Borders Fair Trade
10% off any purchase of $25 or more – Fifty Seven-Thirty Three
10% off any purchase of $30 or more – Furr Play
20% off any purchase of $20 or more – Love of Ganesha
Magic Sticker design by  – KURRENT: State of the Heart
-
Continue to check this website for updated information, and a growing list of all the benefits of the MAGIC STICKER.
All proceeds go to the non-profit World Peace Through Technology Organization.
-