Tremendous savings, incredible discounts, fun activities, and free goodies!
Plus you get the How Weird Street Faire to continue enjoying!
The presales are now $30. They will cost $40 at the gates.
.

THE 2021 MAGIC BENEFITS:
You help to keep the faire going and show your support!
Goodliferoots
Free little gift with $20 purchase.
BoHo Lounge
20% off one item if you do a little dance!
Weirdo Fresh
Weirdo fresh sticker and 3D glasses.
Stoopid Shades
Free paint-splattering on item of choice or a sticker.
Divine Hoop Dance
Buy any hoop, recieve a 2nd item at 25% off.
Story Spark
Free "Boba Bot" with the purchase of techy tees.
FabulousMe
Crack, pose, post, and tag to get a free fan!
Spoonfuls by Nella
Free styling session with Nella and photos!
CultiveDestiny Crystals & Tarot
Free psychic question or messages from your Angels! Plus discounts.
Polakoff Studio
A small container of gelled glitter to sparkle!
C-Love
Get weird with your buddy for $5 off.
ENGRAFFT
A sticker on the house.
A Creative Wonderland
10% discount to use in person or online.
Reprezent Clothing
Free Merkaba stickers! Patch with purchase!
Gangchen Gifts
10% off entire purchase.
Jesse Jae
Discount on reading card.
Bob the Patchman
Free and discount patches and fun goodies!
Birdsnatch
One free 5×7 print and sticker.
Curry Up Now
Free Curry Up Now sticker and pin.
Griffin Wings
Selected clothes at 50% discount.
Hipstirr
25% discount on entire collection!
KaySugars
Buy one, get one 50% off all jewelry.
Sonas Men's Clothing
Raffle for free makeover for one lucky guy.
Feral City
Pen and ink on apparel!
Bart Bridge
Free San Francisco patch with hat purchase.
Sacred Sierra Creations
Get $5 off your second pendant!
Sweet Treat Body Care
Raffle tickets for chance to win a free gift basket.
WENWEN Designs
20% off entire purchase.
Respectable Bird 
10% off any order over $15.
Ruru Juice
10% off Acai bowls.
.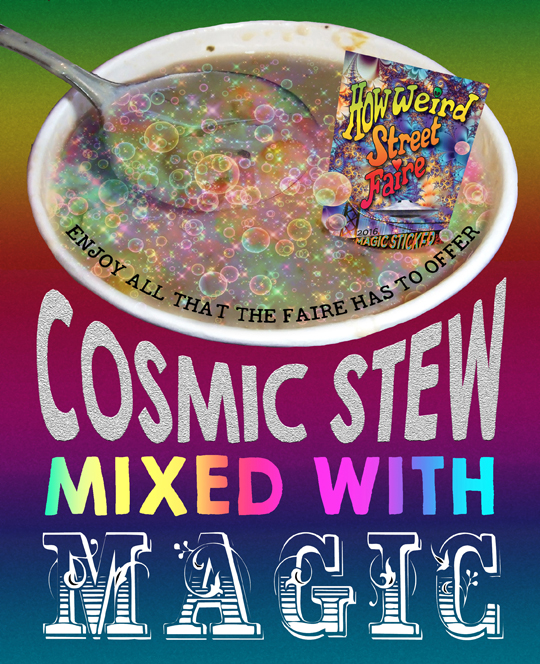 .