STAY TUNED IN TO THESE FREQUENCIES
FOR THE NEXT INSTALLMENT OF
HOW WEIRD
IN
OUTER SPACE!
(COMING EARLY MAY 2014)
Keep informed of How Weird news and events, join the mailing list…
Sign up for the How Weird mailing list!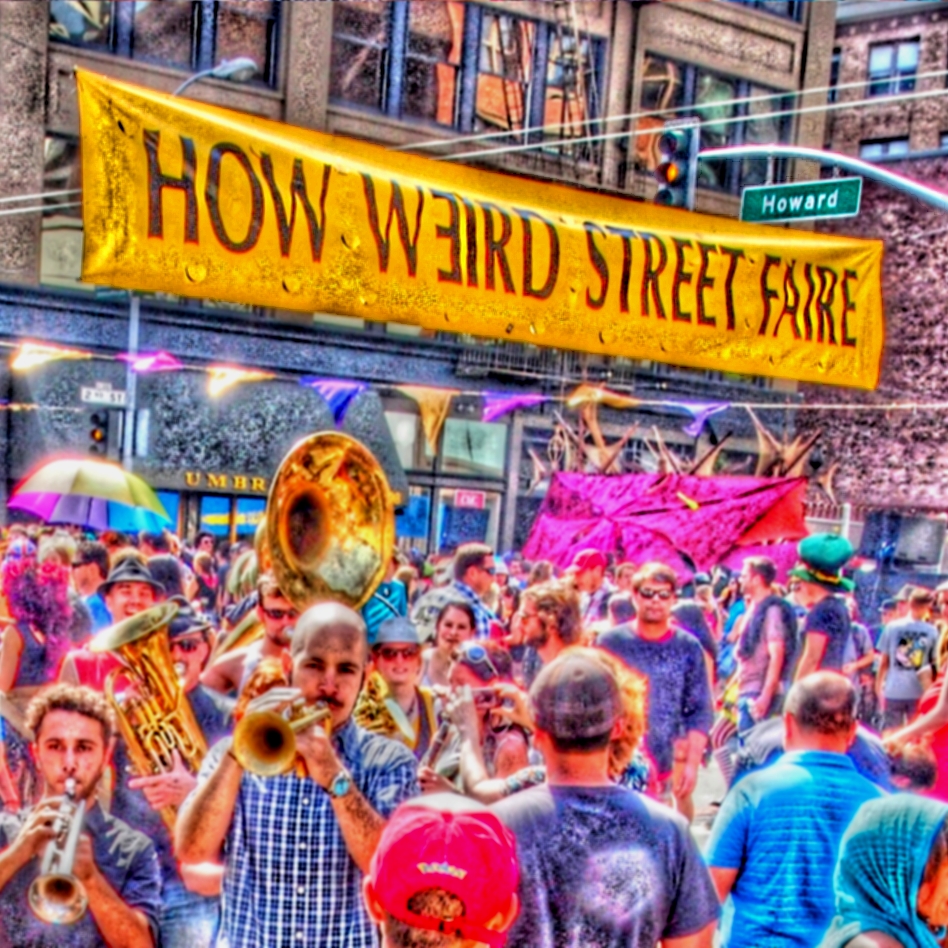 The How Weird Street Faire wants to thank all of the DJ's, musicians, artists, and performers at Weirdi Gras that shared their awesome array of talent with us. Thanks to all of the people who came out to dance and celebrate creativity in the streets. Thanks to the extremely diverse people of San Francisco, who are able to find common ground through music and art, and have a lot of fun doing so. Thanks to the wonderful Yerba Buena neighborhood, and all of our neighbors, who welcomed us back to the heart of the city. Thanks to all the How Weird krewe for making street faire history. And thanks to Mother Nature for gracing us once again with a beautiful day.
The 14th annual How Weird Street Faire
How Weird 2013 music video by David Hill…
.
How Weird 2013 music video from Artifact Productions…
.
How Weird 2013 Dirtybird music video by Chris Wilson…
.
SUNDAY APRIL 28th, 2013
Noon to 8pm
Howard & 2nd Streets
Downtown San Francisco, Earth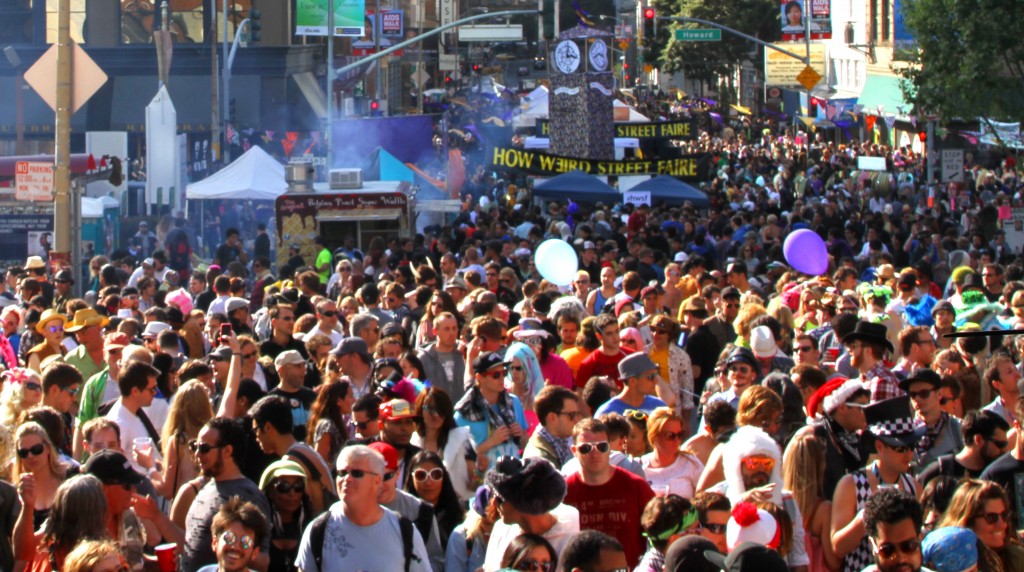 Join us on Sunday April 28th as we usher in the San Francisco festival season with dancing, costumes, parades, marching bands, and more at the greatest street faire in the galaxy.
MUSIC!
The How Weird Street Faire is a world-class music festival, featuring a wide range of electronic dance music. There will be 10 stages of great music, art, and sound systems from Symbiosis, Muti Music, Groove Garden, Enchanted Forest, Opel, Opulent Temple, World Famous Productions, Basscraft Soundsystem, Urge Productions, Pink Mammoth, SF House Music, Temple Nightclub, SWAG, Pulse SF, Space Shaping, PK Sound, The Boombox Affair, Party Babas, Red Marines, Psycircle, Happy Camp, and more.
DANCE!
The How Weird Street Faire is participating in National Dance Week this year. As a part of the festivities, there will be a special flash mob led by Barry Youngblood at the brand new Marching Band Stage next to the center intersection. It starts at 4pm.

MAGIC BEADS!

This year, instead of stickers there will be Magic Beads,
a collectible Weirdi Gras beaded necklace for only $10.
They come with hundreds of dollars of savings,
and many free things!

WEIRDI GRAS!

To celebrate Weirdi Gras, there will be 5 great marching bands at the faire, including Blue Bone Express, Loyd Family Players, North Beach Brass Band, TrashKan Marchink Band, and Fanfare Zambaleta. They will be parading throughout the day and performing at the Marching Band Stage. Join them as they travel the realms of How Weird, and engage in next level weirdness.

Click below for line-ups and schedules:
Dance Music Stages
Marching Bands, Performances, and Parades
Use #hwsf
to talk about the How Weird Street Faire.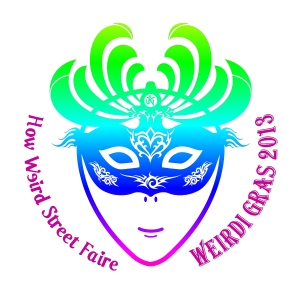 .
The How Weird Street Faire is a project of the non-profit
World Peace Through Technology Organization