The Magic Pass is your ticket to the world of weird.

  Take advantage of the best deal on the planet!
Tremendous savings, incredible discounts, fun activities, and free goodies!
Plus you get the How Weird Street Faire to continue enjoying!
ENJOY ALL THAT THE FAIRE HAS TO OFFER!
You can get presale Magic Passes HERE or on Eventbrite…
https://www.eventbrite.com/e/how-weird-2018-tickets-42881590993
.

.
2018 MAGIC BENEFITS:
You help to keep the faire going and show your support!
InVisions
Free bindi pack, let your 3rd eye shine.
Reprezent Clothing
Free stickers plus $5 bandanas or bootyshorts with $30 purchase.
Light Sound Dimension
Free sticker and $5 off the purchase of two t-shirts.
Stay Up Movement
Free Brazilian treat with purchase of sunglasses.
Tiny Hands Studios
Free necklace for the first 15 customers and 10% off any item.
Warrior Within Designs
Free wing bumper stickers for first 50 customers.
Noralina Freedom Designs
Free seed of life brass ring with $100 purchase.
Octopunx
Chaos Discount Die Roll: Odd= 10%, Even = 15%, Cthulu= 20%.
BoHo Lounge
20% off any clothing item.
Gangchen Gifts
10% off purchase.
MASK
$5 off any mask.
Kinetic Couture
Roll die for a discount on any purchase. Spend $80 roll two dice.
The Lagunitas bar
Free photo booth with cool effects.

ON ART ALLEY
ENGRAFFT
Special edition sticker.
whoop!
Free gift with purchase.
C-Love
Bring a buddy get $10 off.
The Art of Ishka Lha
Subscribe and enter to win a free print.
And much, much more!
.
.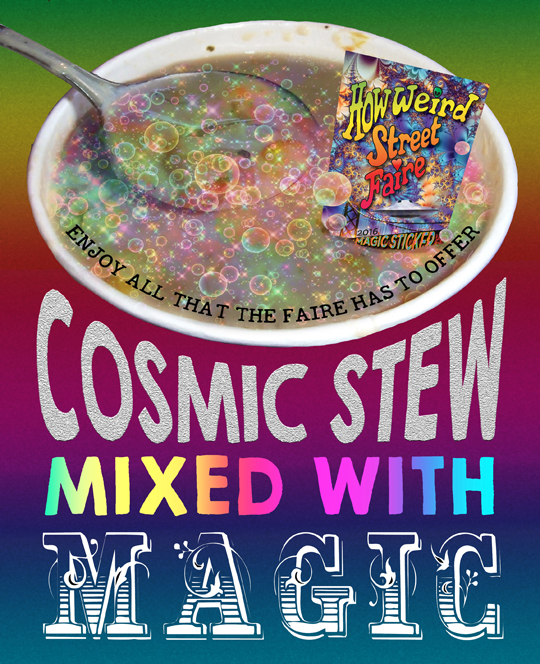 .