How Weird Street Faire 2003
The fourth annual How Weird Street Faire happened on April 20, 2003. Thanks to everyone who came out for such a great day! Pictures and video will be coming soon. Want to stay in touch with the weirdness? Say hello@howweird.org. If you have pictures or video (or links) to put on the site please contact media@howweird.org. See you next year!
The How Weird Street Faire Volume 1 CD has been released! All local musicians and featuring many of the artists playing at this year's Faire... available at Ceiba Records in San Francisco and online...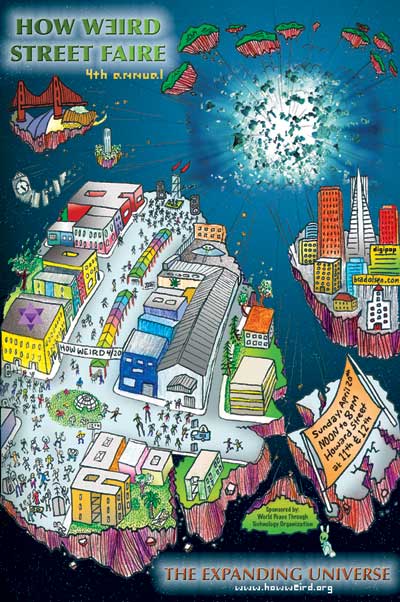 Click to enlarge.