The Weirdest Show on Earth
returns on Sunday April 26th, 2015!
Children of all ages,
prepare to be amazed and amused and astounded
at the sensational spectacle of art and music
and dazzling world of wonders that is
the 16th annual How Weird Street Faire!
For one day only in the heart of San Francisco!
You are invited to participate in the excitement.
Marvel at the beautiful freaks in costume and be one yourself!
See the colorful curiosities and extraordinary strangeness!
Be filled with awe at the performers of every type!
Browse the unique and designer merchants!
Partake in global cuisine and fine beverages!
Stroll legendary Art Alley and be enchanted by its sensory delights!
Create dazzling artwork and be inspired by the extreme creativity!
Art Alley will expand once again, with a stunning display of phenomenal art!
You won't believe your own eyes!
Hear world renowned music on advanced sound technology!
Dance with amazing people from around the world!
For How Weird 2015, there will be 10 spectacular music stages!
The dance music stages include returning favorites Symbiosis,
Enchanted Forest and Muti Music, Pulse SF, Party Babas and Red Marines,
Temple Nightclub, SomaFM, and the Think You Can DJ Game Show,
and a world dance stage by Underground Nomads and Hookahdome.
New this year is a dub music stage by Mountain Lion Hi-Fi,
and a special old school house music stage from some of the founders
of the California electronic music community, including Come-Unity and friends.
Behold the many communities that have come together to connect with you!
Witness the extreme diversity and appreciation of individual expression!
Be surprised at the similarities between us despite our tremendous differences!
Enjoy being in a place of peace and glorious demonstration of what is possible!
Experience the fun. Feel the magic. Be weird!
How Weird 2015
The Weirdest Show on Earth!
Sunday April 26, 2015 from Noon to 8pm
Howard & 2nd Streets, San Francisco, Earth
Check back soon for much more info!
SIGN UP FOR THE HOW WEIRD MAILING LIST
Click on the button below to find out about How Weird news and events.
.
Inspiring peace through music, art, ideas,
connections, similarities, and raising consciousness.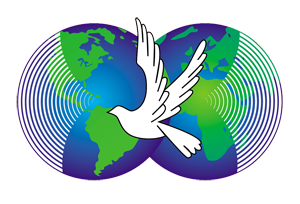 .
PREVIOUS YEARS